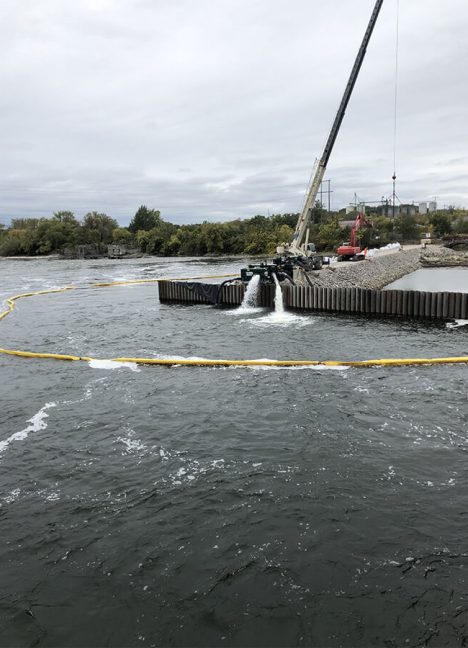 Operating in the field of sediment and erosion management and in the sale of geosynthetics, Terraquavie manufactures and distributes its specialized products across a Canada-wide network centered primarily in Québec, Ontario and Saskatchewan.
Our mission
To be recognized as the leading Canadian manufacturer of sediment control products and a standard-setter in the field of erosion control.
We are also committed to maintaining cordial, transparent relations, focused on a spirit of collaboration, with all our partners: suppliers, clients and employees alike
Indeed, we believe our employees are our greatest asset!
Which is why we offer a workplace focussing on the happiness of employees and their families. We make every effort to ensure that all of our employees are fulfilled and valued in their work.
Since its founding in 2008, Terraquavie has distributed geosynthetic and erosion control products.
The company, which focuses its customer approach on rapid service, is a partner of choice to ensure the sustainability of your projects and limit their ecological footprint.
Together with environmental and land management specialists such as engineers, developers and contractors, Terraquavie is working to build a better Canada in harmony with the environment.
In 2010, in order to meet the specific and immediate needs of its customers, the company began manufacturing sediment management products.
Over the years, it has increased its range of solutions and its manufacturing capacities, becoming THE benchmark in erosion control and sediment management.
Terraquavie is now recognized as a Canadian leader in the manufacture of sediment management products, and these are used throughout the Canadian market.
The manufacturing capabilities of the company, in harmony with its exceptional service and the technical expertise of its team, ensure the success of Terraquavie.
For business leaders, success lies in the workforce, their greatest asset! That's why they provide a workplace that is focused on the happiness of employees and their families.