Self-supporting bags for concrete mixer clean-out
These bags, made of woven polypropylene treated with a coating, have a capacity of 0.82 m3.
A bamboo frame holds the bag open and upright for easy filling. Ties anchor the bag to keep it from blowing away before the first use.
Loops make the filled bag easy to pick up, transport and dispose of. In special circumstances requiring that bags be waterproof, we offer the option of plastic-lined bags.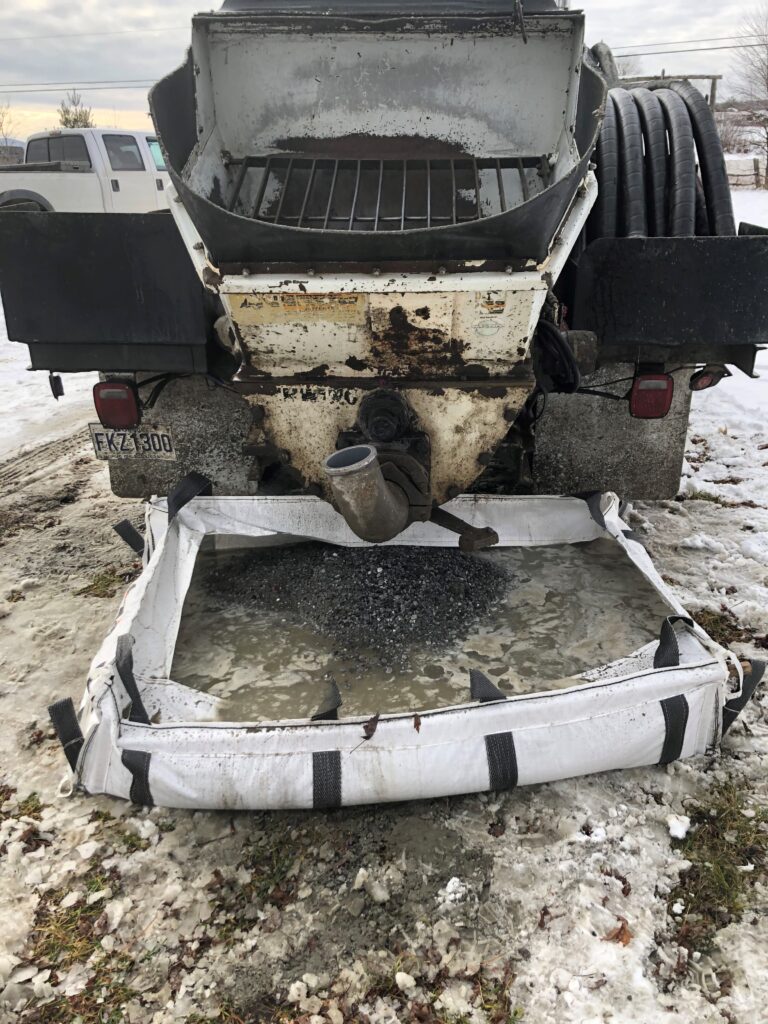 Function
With self-supporting bags for concrete mixer clean-out, concrete mixers or concrete pumps can be cleaned before leaving the construction site.
Self-supporting bags can be used to provide the concrete mixer clean-out area called for in several volumes of the Cahier des charges et devis généraux (Plans and Specifications, in Québec, French only), including Volume II, which deals with temporary environmental mitigation measures and road infrastructure construction and repair. The bags are easy to use and no special tools are required to install them.