Modular arch culvert
The Enviro Span modular arch culvert system is a solution that allows a road to be built across a watercourse without disturbing the stream bed. Made of a viscoelastic material with a functional life of 100 years, Enviro Span non-metallic bottomless culverts are non-rusting and light enough for easy handling.
These arches have a span of 2150 mm for a height of 1120 mm. Straight sections 1070 mm in length and angled sections are attached together with connectors made of the same material.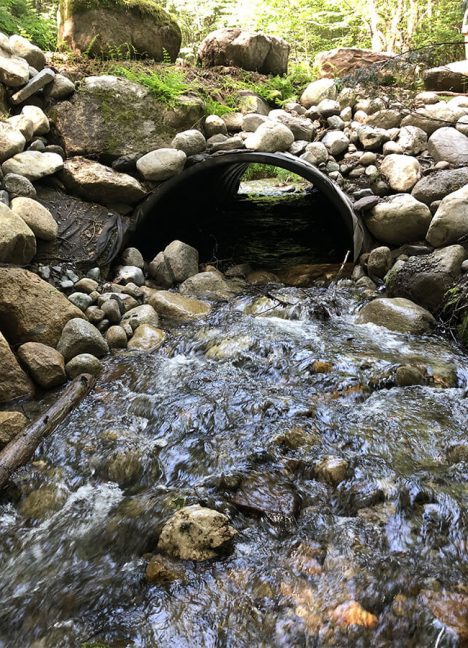 This type of culvert is used as a temporary or permanent solution by national parks, wildlife reserves, forestry contractors, excavators and specialized companies that work in ecologically sensitive environments.
Environmental impacts on fish and aquatic animal populations are mitigated year-round, because Enviro Span culverts do not require excavation in the stream bed or banks. Heavy equipment does not need to cross the stream during installation: the entire job can be done from one side until there is enough fill to cross via the modular arch. Straight and angled modules can be combined to follow the natural path of the creek, with no need to alter its course.
Enviro Span's avant-garde design eliminates the need for cumbersome footings and assembly bolts, and its clear-span arch requires little preparation. The work goes faster than with polyethylene or galvanized metal culverts.