Sludge dewatering bags
Sludge dewatering bags are tubes of high-performance woven geotextile used to dry sludge and sediment, making recovery and disposal easier.
The most popular applications are dewatering of sludge from treatment lagoons, catch basins, dredging, leachate treatment pools and tailings ponds. The dewatering bags are equipped with fill ports into which the sludge is directed.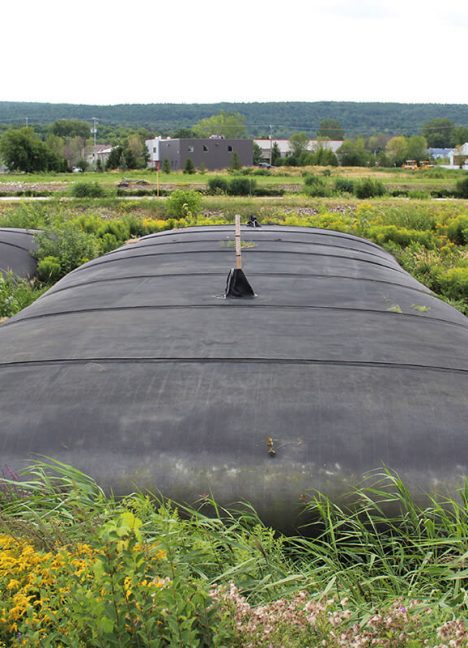 Custom-made, according to the desired application, the volume to be treated and the space available.
Tubes are available in the desired length, up to a maximum length of 60 m (200′); 30 m (100′) is most common. They are available in circumferences varying from 4.57 m to 36.5 m.
Geotextile tubes can also be used to protect coasts and shorelines. In such cases, a mix of sand and water is used to fill the tubes.
Our team will work with you and various partners, depending on the specifications for your project.
 Available by order only.