Personal protection and other equipment
For work carried out in the water or near a watercourse, personal flotation equipment and rescue stations are often mandatory.
The Mustang MD3157 lifejacket is the one most often used in the construction industry. Flotation coats and flotation suits can also be used in cold weather.
Marine rescue stations may include various types of equipment: lifebuoy, audible alarm, telescoping boat hook, floating line, position light, flare, first aid kit, fire extinguisher, blanket, etc.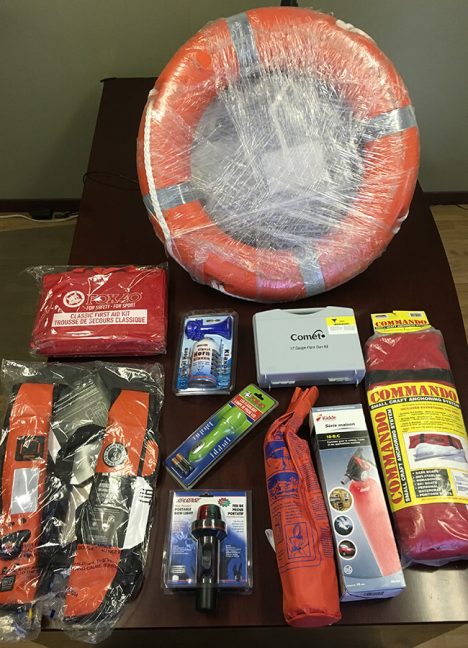 Function
Personal protection equipment (PPE) and marine rescue station equipment for use at your worksite ensure the safety of your workers and anyone else present. What equipment is required is determined by the intervention plan and the applicable regulations in force.
Standards
Terraquavie offers various equipment that meets the SOLAS (Safety Of Life At Sea) standards and standard CAN/CGSB-65.7-2007 concerning lifejackets with hydrostatic inflation technology. Some of these products are recognized by the Canadian Coast Guard and Transport Canada, and may also help you comply with CNESST requirements.