Anchoring systems
An anchoring system usually comprises a Danforth or mushroom anchor connected to a chain about two metres long, which in turn is roped to a buoy.
Available anchors vary in weight from 5 kg to 30 kg. Buoy size is calculated based on the weight of the anchor selected; diameters vary from 20 cm to 99 cm.
Function
The buoy is connected by a mooring rope to a turbidity curtain or hydrocarbon containment boom to keep them in place. A smaller buoy (optional) may be installed to mark anchor location.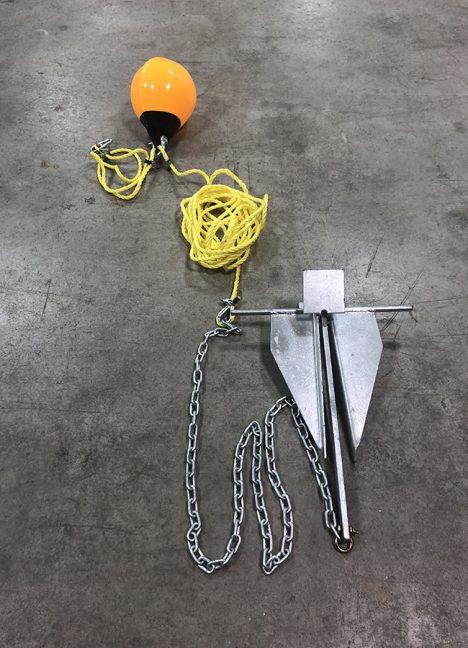 Standards
Buoys comply with the Canadian Coast Guard's Canadian Aids to Navigation System standards (TP 968) and Transport Canada's Owner's Guide to Private Buoys (TP 14799E).