Erosion control blanket with net
Erosion control blanket with net is a continuous matrix composed of 100% organic, biodegradable mulch, which may be straw, coconut fibre (coir), wood wool or a blend of these materials. This matrix is mechanically bonded to one or two plastic nets, which may be photodegradable or permanent depending on the model. The outer net is treated against UV rays to slow photodegradation. This material is also called roll mulch blanket because it comes in 8′-wide rolls.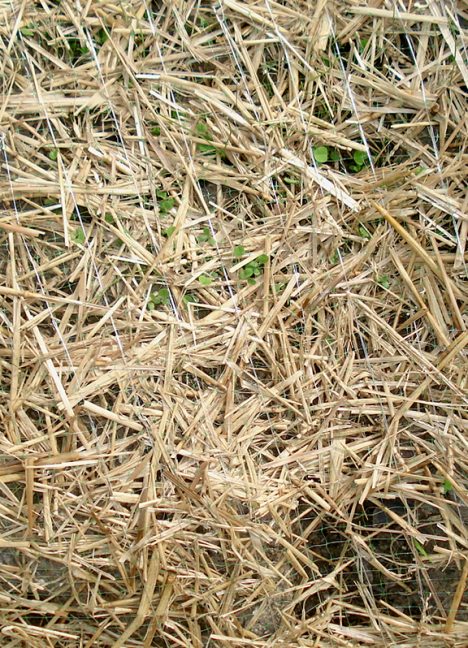 Fonction
Erosion control blanket with net that combines natural fibres and netting can be used to control erosion for periods varying from 12 to 36 months. It acts as a protective mulch, reducing splash erosion during showers by holding sediments in place and accelerating the germination of the seeds it covers. The actual functional life of the matting depends on soil type and climate. These mats, which are effective erosion control blankets, are easy to handle and install without specialized tools or equipment.