100% biodegradable erosion control matting
Our 100% biodegradable erosion control matting, made of woven coconut fibre (coir) twine, covers the soil to hold sediment in place. In comparison to net matting, 100% biodegradable mats withstand more stringent constraints and have a longer functional life. They are delivered in bales or rolls.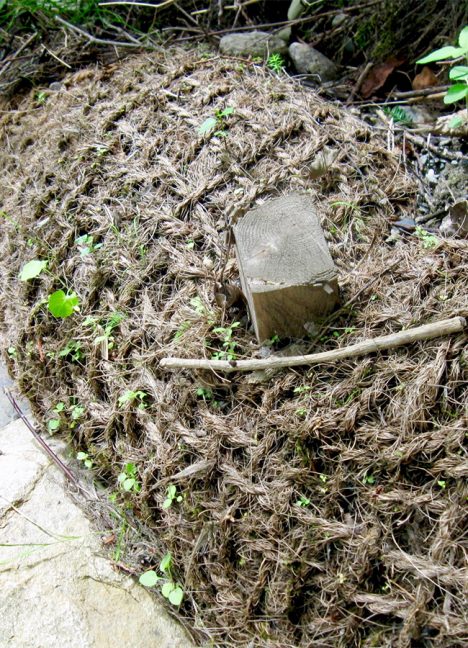 Fonction
Vegetation engineering professionals use coir mats for bank and slope stabilization projects. They are primarily used for specialized techniques such as Krainer cribwalls, brush mattresses, plank beds and fascines.
Coir is extracted from coconut hulls by submerging them in fresh water for several months. During this process, known as "retting", the coconut fibres are constantly rinsed to remove any impurities. The fibres are then spun into twine which is then woven into coir mats.
This product is 100% plant-based and biodegradable. Coir is one of the most durable and tear-resistant of all natural fibres. It requires no chemical treatment, as its high lignin content (46% by weight) makes it naturally mold- and rot-resistant. Take a look at the comparative table of the various coir mats we offer, or call us for more information.